Glendon Forge, Glendon Lodge Farm, Glendon
Kettering, Northamptonshire, NN14 1QF
The Iron Dwarf is a leading UK maker of mobile solid fuel forges and fireboxes for reenactmant, bush craft and adventuring. ID forges are used across UK around the world by professional and amateur blacksmiths and farriers. ID fireboxes are extensively used across UK and Europe for reenactment living history camps.
Iron Dwarf supplies specialist steels and non-ferrous metals for blacksmithing and engineering projects.
Iron Dwarf also has an extensive range of new and used tools including many specialist antique tools needed for engineering rebuilds and living history demos.
Iron Dwarf sells on eBid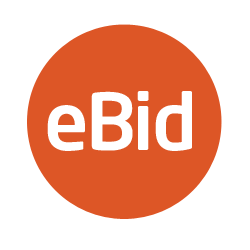 The Copper Elf is a brazier -maker of domestic copperware items- and a blacksmith specialising in historic repoductions for museums, educators, reenactors and all other interested people.
The Copper Elf's blacksmith work can be seen in local churches and farm houses whilst his copper and brassware has been used in nationaly important museums and educational venues.
The Copper Elf also runs one day one-to-one blacksmithing experience days at Glendon Forge from £95/day. For more details see lower down this page.
Copper Elf sells on Etsy
One-to-One & Couple's Blacksmithing Days
Have a go at blacksmithing with a one-to-one beginners' experience days at Glendon Forge and take home what you make. These days are structured with a set of projects each teaching you different skills and building on the last. The days have been designed to suit all abilities ensuring you take home usable items and have fun making them.
The day starts at 10am with an introduction to the workshop, workshop safety and the tools. During the day you will be learning basic skills from a full time professional blacksmith. Skills covered range from lighting the fire, drawing out, scrolling and twisting to making useful items including an S-hook, a bottle opener and a decorative toasting fork.
Under 18s are welcome with a parent or guardian, minimum age 12 years old. (No extra charge for the non-participating guardian)

Book a day now by selecting the link below:

Book a One-to-One Day £105

Book a Couple's Day £185

All course bookings are valid for use for one year from time of purchase.